Star Trek 50 Artists 50 Years Portfolio Collection (53 prints)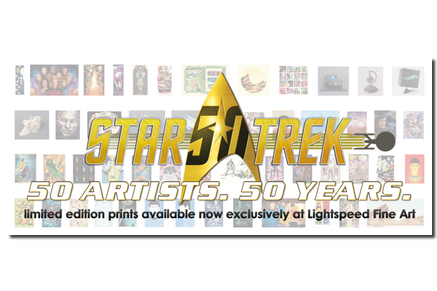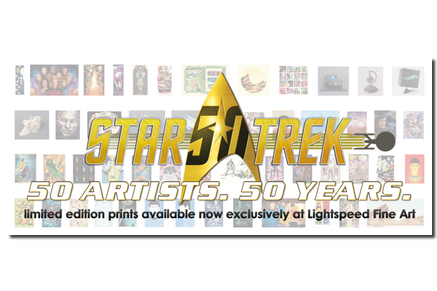 Star Trek 50 Artists 50 Years Portfolio Collection (53 prints)
Exclusively available through Lightspeed Fine Art! Only 500 sets will be made!
Here it is! At long last, Lightspeed Fine Art is proud to unveil this historic collection of 53 prints from 50 of the world's top artists, commissioned by CBS to celebrate the 50th anniversary of Star Trek.
Each Star Trek 50 Artists 50 Years portfolio collection includes 53 limited edition prints ranging in size from 18" x 6" to 12" x 18" hand numbered and housed in a custom portfolio box.
Each portfolio collection includes a custom frame box with suede interior, designed to house and display all 53 prints!
Click here to view a gallery featuring all 53 prints in the collection!
Option 1 - box set with frame - $995.00
Option 2 - box set without frame - $695.00